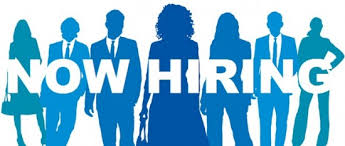 Tue, 05/17/2022 - 00:00
State of Mississippi
Office of Capital Post-Conviction Counsel
239 North Lamar St., Ste. 404
Jackson, MS 39201
601-359-5733
EMPLOYMENT ANNOUNCEMENT
May 17, 2022
Capital Post-Conviction Attorney Position
The Mississippi Office of Capital Post-Conviction Counsel (CPCC) is accepting applications for an attorney position. CPCC is a Mississippi state agency that represents death row inmates in their state post-conviction proceedings after the conclusion of their direct appeals. CPCC is dedicated to protecting the rights and dignity of our clients through zealous, compassionate, and effective legal advocacy.
Position Description
The ideal candidate will be adept at written and oral advocacy and committed to client-centered representation. CPCC attorneys work as part of a team under the supervision of a director. Attorneys work with a large degree of autonomy and lead their teams throughout post-conviction proceedings.
Staff attorneys represent clients from the onset of post-conviction proceedings. Attorneys must develop and maintain a strong working relationship with clients as well as review and analyze records and other documents and identify potential legal claims and investigative needs. Attorneys also work closely with fact and mitigation investigators.
Attorneys will conduct hearings in trial courts and other ancillary proceedings as well as participate in oral argument before the Mississippi Supreme Court. Attorneys must be self-motivated and able to manage a variety of tasks and a substantial caseload. Some travel is required.
The successful applicant will demonstrate a commitment to the defense of indigent prisoners. The cost of living in Mississippi is very reasonable, and the State is rich with authentic music, art, and food. The climate is typical for the South (hot summers, mild winters), and the air is charged with Mississippi's complex history and genuine hospitality.
Experience and Qualifications
Mississippi Rule of Appellate Procedure 22(d) provides standards and qualifications for attorneys representing those under the sentence of death in post-conviction proceedings. Among other standards as set forth in MRAP 22, attorneys:
Must have been a member in good standing of the Mississippi Bar or of some other state bar association for at least five years.

Must have practiced for three years, in federal or state court, in at least one of the following areas: (1) criminal trials or direct appeals before a court of record and/or (2) post-conviction or habeas proceedings.

Must have knowledge and understanding of the relevant state and federal law, both procedural and substantive, governing capital cases.

Must demonstrate proficiency in and commitment to zealous advocacy on behalf of indigent defendants or prisoners.

Within one year of accepting this position, must be admitted to the Mississippi Bar and admitted to practice before the federal courts of Mississippi and the Fifth Circuit Court of Appeals.
Salary
Salary for attorneys is statutory and based on experience, with a maximum current salary of $113,310. The maximum salary beginning Jan. 2023 is $120,960. Health insurance with a nominal premium and other benefits are provided.
Selection Criteria
Preference will be given to those who have worked in capital defense at the trial, appellate, and/or post-conviction level or those who have other post-conviction/habeas experience—but all interested attorneys are encouraged to apply.
Application Instructions
Interested candidates should send: (1) a cover letter discussing their experience, skills, and interest in the position; (2) a resume; (3) three professional references with contact information; and (4) a writing sample to knobile@pcc.state.ms.us.  Applications will be accepted until the position is filled.
CPCC is an equal opportunity employer and does not discriminate on the basis of race, ethnicity, national origin, sex, religion, age, sexual orientation, or disability.